The VIP Experience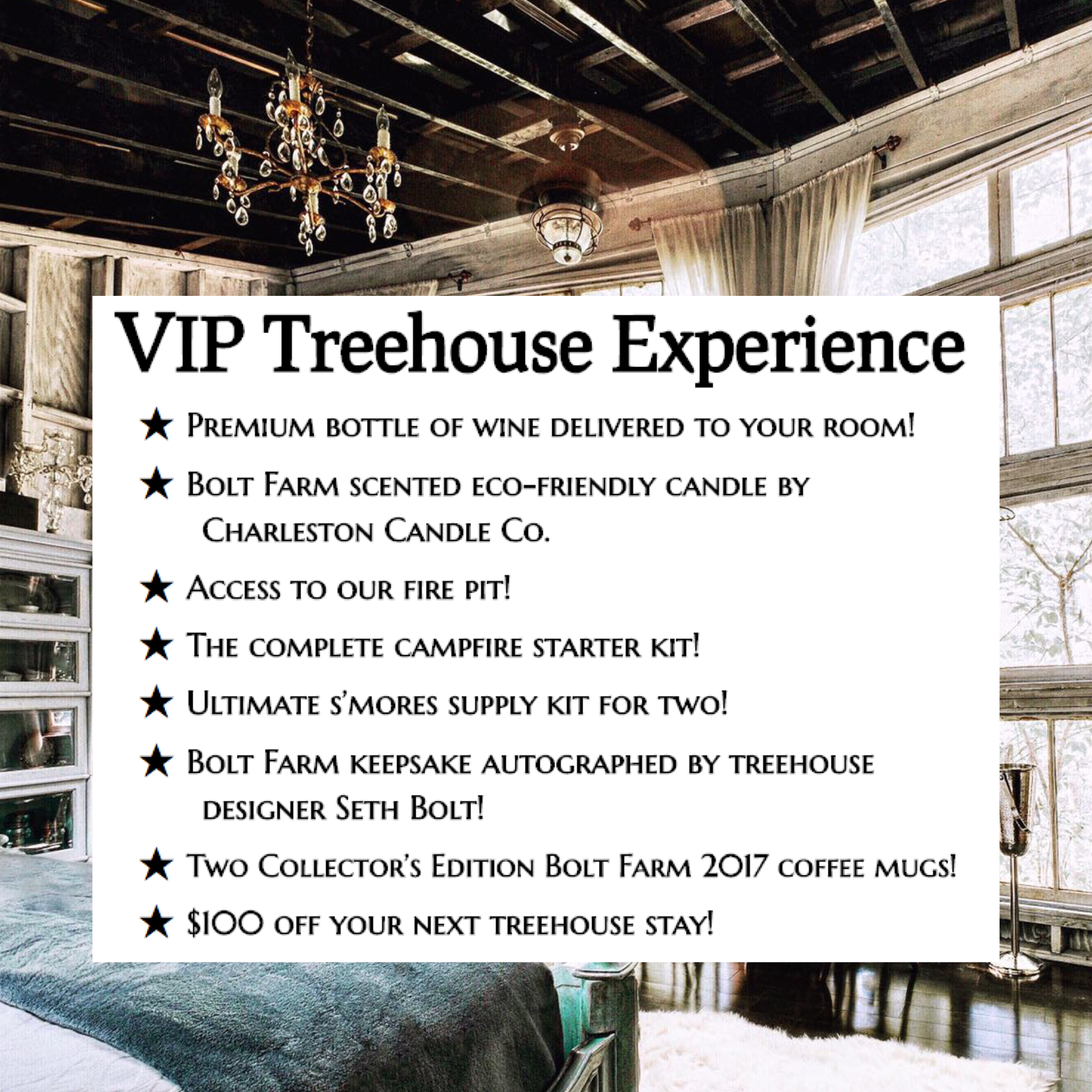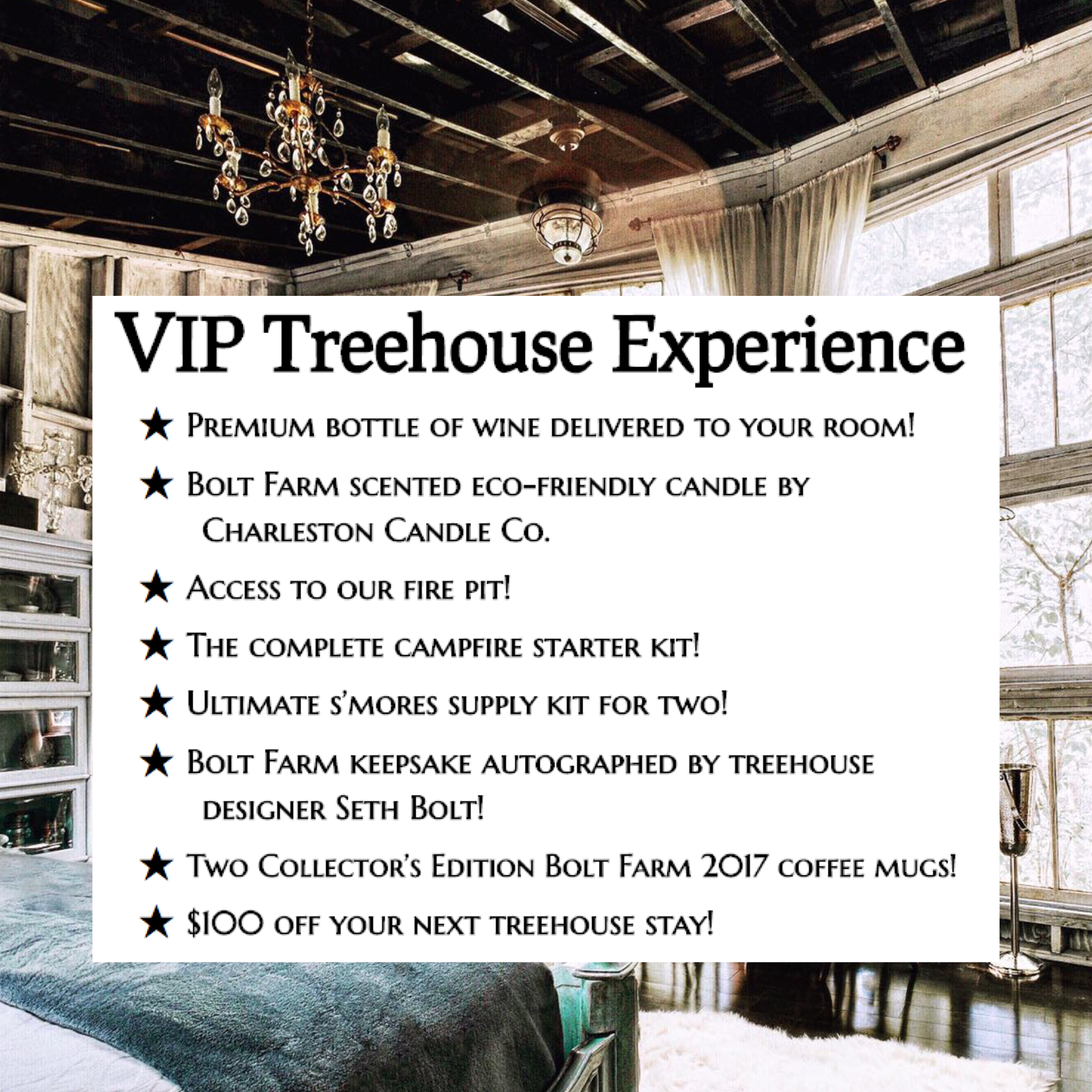 The VIP Experience
Treehouse creators Seth & Tori Bolt thought of all their favorite fun experiences at Bolt Farm Treehouse, and bundled them into the VIP Experience, exclusively for our treehouse guests!
The VIP Experience adds a wonderful variety of fun activities, sweet treats, keepsakes, and extras to make you feel even more on top of the world during your stay!
*Please note that purchasing The VIP Experience does not reserve you a night at the treehouse. It is for guests who already have reservations to enhance the experience. The VIP Experience must be purchased 24 hours before check in.